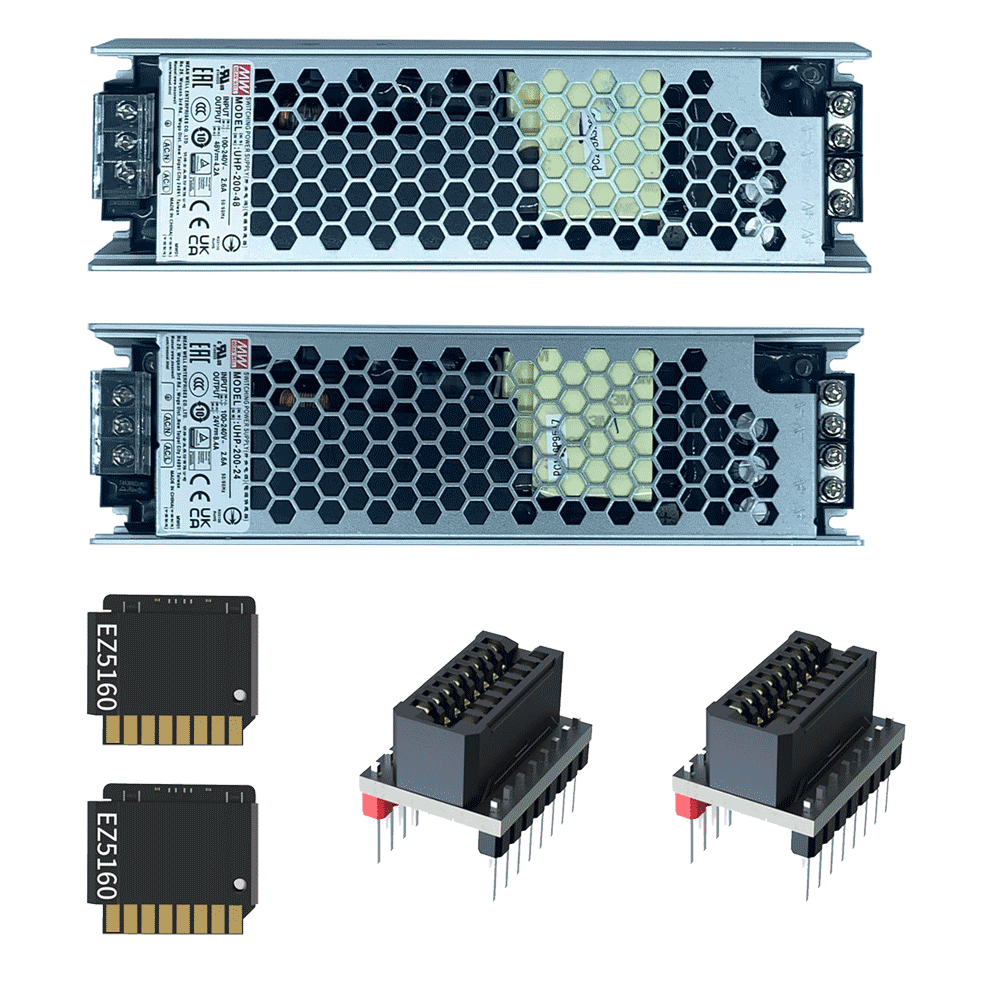 Add Your Tooltip Text Here
Advantages of 48V:
High print speed and acceleration.
Less heating of steppers.
TMC5160 Pro Driver, quiter than 2209.
To use this upgrade kit you need to have Octopus Pro, normal octopus can't stand 48V input.
Notice:
48V is higher than the safe voltage of human body, ensure that you have relevant electrical knowledge.
This kit doesn't have wires, you need to do them youself.
VORON High-Volt 48V Upgrade Kit
5160 Pro Driver
Description
Include by default:
Meanwell UHP-200-24
Meanwell UHP-200-48
Bigtreetech EZ5160 Pro x2
Bigtreetech EZ Connector x2