We redesigned the packing according to the assembly sequence.
No more clutter.
4-wire PT100
Hotend Thermistor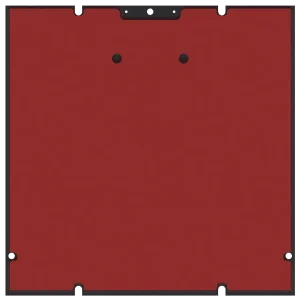 Buildplate Area 914.04c㎡
100%
Edge-to-edge Heater Area 850.99c㎡
93.1%
Standard Size Heater 625c㎡
68.3%
*Take 300mm buildplate as an example
We have installed a 125℃ external fuse and you can mount it by one of the two holes inside the heating plate.
There is an integrated 150℃ self-recovery fuse in the middle of the heater, it works as a redundant. 
In addition to the built-in thermistor of the heater, we add an extra brass M3 screw thermistor installed to buildplate.
Electrical Safety is Crucial, We Know.
We used wires far exceeding the required specifications. Such as crazy 14AWG for main AC/DC cable.
UL1015 wires in electrical compartment, 105℃ temperature resistance VS normal UL1007's 80℃
All wires in the printer chamber are FEP wires(UL1332), low friction, high temperature resistance(200℃)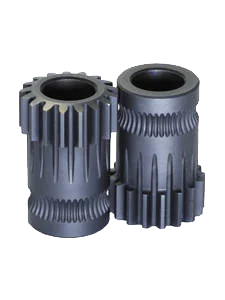 Like the rest of the kit, there's nothing to say.
This is the best extruder gear.
Black Genuine Misumi Extrusions
SUS304 Stainless Steel Fasteners
High Quaility 440C Stainless Steel Rails
All from Runice, Gates Certified
LDO Steppers, XYE High Temp Steppers
Once ready for ship, your kit would arrived in 15 days, for premium shipping option, it can arrived in 5 days In more than 80% of cases
High quality, quick response. More than 70% of after-sales requests can be completed within two emails.  We never pass the buck。
No matter what difficulties you encounter, you can ask us for help. Including but not limited to assembly/electronics/firmware .